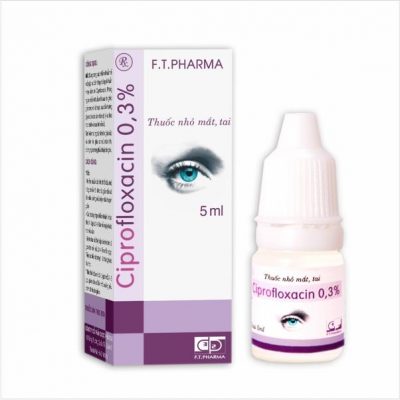 Product Description
COMPOSITION:
Ciprofloxacin hydrochloride equivalent to Ciprofloxacin 15 mg.
INDICATIONS:
Treatment of corneal ulcers, external infections of the eye and appendages of the eye caused by sensitive strains of bacteria.
CONTRAINDICATIONS:
Hypersensitivity to ciprofloxacin or any ingredient of the drug or other quinolones; patients are being treated with tizanidin.
Ciprofloxacin should not be used during pregnancy and lactation, unless it is required.
PRESENTATION:
Bottle of 5ml.