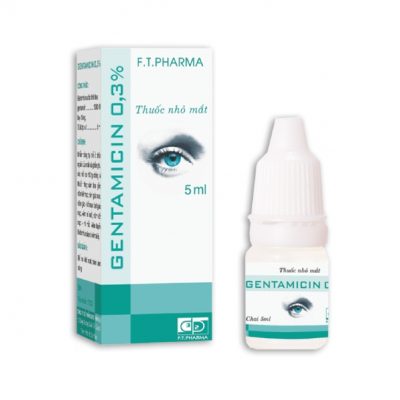 Product Description
COMPOSITION:
Each 5ml of eye drops contains
Gentamicin sulfate equivalent to Gentamicin 15 mg.
INDICATIONS:
Local infections of the outer part of the eye and the appendages of the eye due to susceptible strains of bacteria including conjunctivitis, keratitis, corneal ulcers, eyelid inflammation, eyelid conjunctivitis, Acute Meibomius gland inflammation and dacryocystis.
CONTRAINDICATION:
Hypersensitivity to gentamicin and other aminoglycosides or to any ingredient of the drug.
PRESENTATION:
Bottle of 5ml.