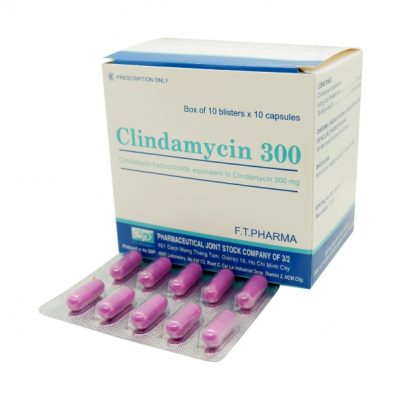 Product Description
COMPOSITION: Each tablet contains
Clindamycin HCl equivalent Clindamycin ……………………… 300 mg
INDICATIONS:
Treatment of infections caused by drug-sensitive anaerobic bacteria or drug-sensitive Gram-positive aerobic strains such as streptococci, staphylococci (Staphylococci), pneumococcus (Pneumococci) and strains of Chlamydia trachomatis is sensitive to the drug.
CONTRAINDICATIONS:
Hypersensitivity to clindamycin, lincomycin or one of the components of the drug.
Clindamycin should not be used in patients suffering from diarrhea.
PRESENTATION:
Box of 10 blisters x 10 capsules