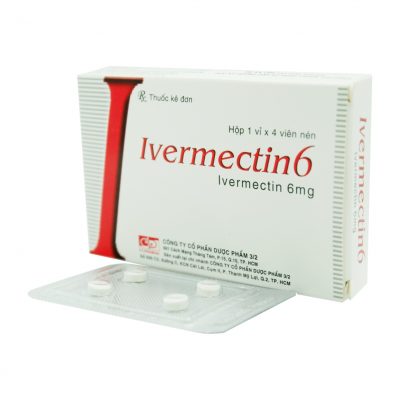 Product Description
COMPOSITION: Each tablet contains
Ivermectin …………………………………………. 6 mg
INDICATIONS:
Treatment of Onchocerca filariasis in adults and children weighing over 15 kg and over 5 years old.
CONTRAINDICATIONS:
– Patients with hypersensitivity to ivermectin or any ingredient of the drug.
– Diseases accompanied by blood brain barrier disorders such as African Trypanosoma and meningitis.
– Loa Loa cystworm disease due to potential neurotoxicity.
– Children under 5 years old.
– Women who are pregnant in the first 3 months.
PRESENTATION:
Box of 1 blisters x 4 tablets