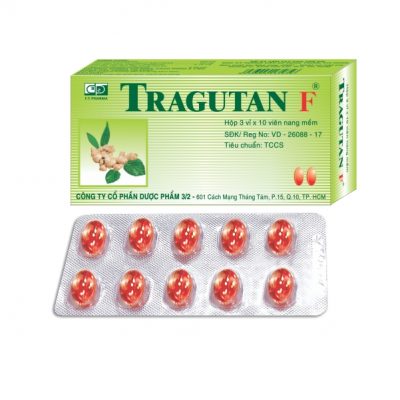 Product Description
COMPOSITION: Each softgel contains
Cineol (Eucalyptol)………………………………………….100 mg
Oleum Alternifolia……………………………………………..50 mg
Oleum Zingiberis……………………………………………0,75 mg
Oleum Plectranthi amboinici…………………………… 0,36mg
INDICATIONS:
-Treatment of coughs caused by oropharyngeal allergies.
– Disinfect the respiratory tract, soothe sore throat.
CONTRAINDICATIONS:
Hypersensitivity to the drug components.
Children under 30 months old.
Do not use for the following cases: cough due to asthma, respiratory failure, cough due to tuberculosis
Pregnant
People with stomach ulcers are cautious when using the drug
Pregnant women: Not intended for use by pregnant women
Breastfeeding women: Caution should be exercised when breast-feeding women.
Effects of drugs while driving and operating machinery:
Not affected.
PRESENTATION:
Box of 3 blisters x 10 softgels