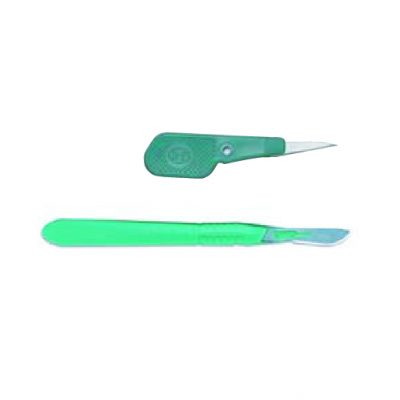 BARD – PARKER ® CONVENTIONAL DISPOSABLE SCALPELS
Product Description
Intended Use
Intended for tissue separation and other procedures that require a sharp surgical blade to puncture or cut.
Precautions
• This device is single use only. Reuse of this device may lead to patient cross contamination and/or device failure.
• Ruler shown on scalpel handle should be used as an indicator only, and not for accurate measurements.
• During use avoid twisting, bending or putting excessive force or strain on the blade in order to help prevent breakage.
• A singular blade is intended to cut tissue up to 24 inches.
• If blade becomes dull or breaks, dispose and replace product.
• If safety shield or housing malfunction, dipsose and replace product.